Russia: Moscow
Russian Federation, 115035, Moscow, Kadashevsky lane 3rd, 8
Germany: Graben
Federal Republic of Germany, 86836, Graben, Lupinen Str., 11

Fax: +49 (8232) 780-68
Global Analytical Laboratory Equipment Ltd.
Technical Sales Manager
Sarper GUNGOR
Materials Lab Ltd.
Lead Engineer
Alexander Myslivchenko
You can always contact one of our international managers or use the contact form, regardless of whether there is a distributor of SOL instruments in your country.
Head of Sales
Raman confocal microscopes of Confotec series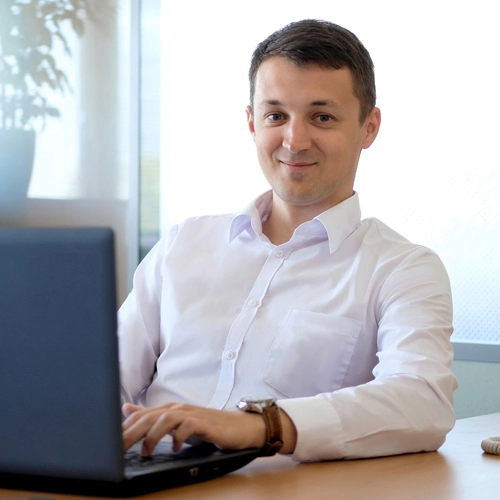 Sales manager
Monochromators-spectrographs, spectrometers, lasers
LEA-S500, spectrophotometers
You can always contact the sales department at our main phone number or email address:
Tech support
Monochromator-spectrographs, spectrometers
Tech support
Laser elemental analyzer LEA‑S500
Tech support
Raman confocal microscopes of Confotec series
You may be interested in online technical support, our methodical materials, or software:
Would you like to contact us, get a commercial offer, receive detailed information about our devices, or just leave your review or comment?
We are always happy to hear from you!
Please fill out the contact form: an asterisk * indicates all fields of the form that are required.
Our manager or technical support specialist will contact you as soon as possible.
By clicking Send, you agree to our Privacy Policy.
To receive detailed information about SOL instruments products, solutions, articles, publications and the latest news and events of the company on a monthly basis, please subscribe to our newsletter!
All fields of the form are required.
By clicking Subscribe, you agree to our Privacy Policy.